avr 18 2014
Blaxxun is back!
Really?
Well..hum..its avatar is icity.
Register and enter, you will see.
Of course odisseia is very good , from ABnet, and thank you vcard too.
And we know seamless chat, thank you Thyme, and some others, thank you Peter and X, and jacinto, ect.
But here we explore the last gift

Try  it with CrazyBrowser and blaxxun if you dont succeed with others ways.
http://icity.co.il/
http://icity.co.il/commserv/community/index.html
alain tested it.
First: how to have a home.
That works.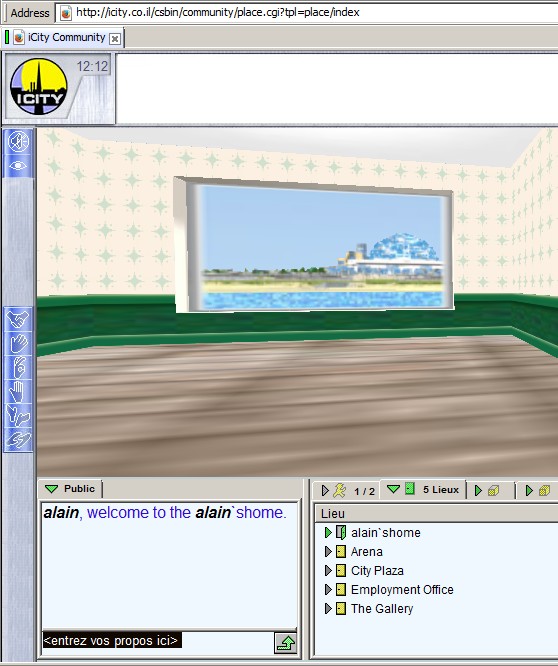 …
Second, the important thing is: could we build there?
For the moment the admin know how to upload your url's world.
Just ask him.
alain tested that: