avr 13 2014
Showcase your (old?) worlds with iCity, and meet people.
alain tested 2 worlds:
http://mixed3d.free.fr/unity3d/unreal/unreal/contact.htm
and
hhtp://dumenieu.free.fr/vrml/asheanor/contact.htm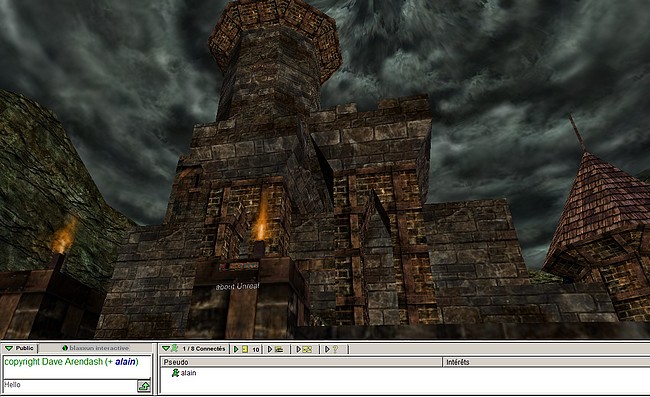 .

People in iCity will be able to jump in your world.
They will wear their own avatars and own nick.
You, you will stay blue and "Visiteur". But able to speak and share.
May be it is just a temporary way. Could we do better?
To enter iCity worlds, register and login.
****************************
ps: of course you know too ABnet, seamless3d chat, 3Dme,DeepMatrix,3DPlanets, etc etc.
On iCity you will meet other people. Many speaking english. Voire français!

Use that *.bxx
……………………………………………………………………………………
server         www.icity.co.il
port             2000
scene         contact.bxx    name
sname            balance
3dscene        http://*****
htmlframe        HTML
……………………………………………………………………………….
For those who were not knowing blaxxun times, read Thyme :
http://www.seamless3d.com/tut/vrmlbxx_example/multiuser.html
Warning
: is_writable() [
function.is-writable
]: Unable to access /cache/php.err in
/mnt/129/sda/6/c/mixed3d/spip/wp-includes/wp-db.php
on line
500
Leave a Reply