avr 12 2014
I posted that on Facebook:
( here too:
https://www.facebook.com/groups/154809813372/
)
Hello,
I have a friend involved with iCity,
and it has new admin, if I understood well(?),
so I tried how to open worlds there.
I posted here
https://www.facebook.com/newicity
and here
https://www.facebook.com/icity.eng
and I invited/bored you too, ici où là.
All my tryings about the new iCity will (is!) be here:
http://mixed3d.free.fr/spip/?cat=73
We were used, years ago, to meet on a 3Dchat at a date.
Could we try that as in old times ? Around may 9 or 10 ???
2014!! I mean !!! hehe
Where?
http://mixed3d.free.fr/icity/mixed/contact.htm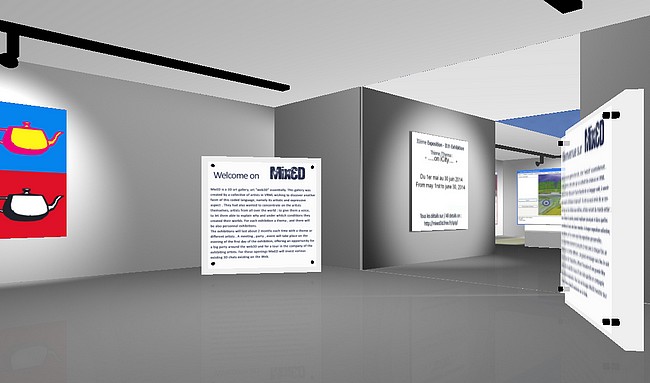 .
People in iCity will be able to jump in the world.
They will wear their own avatars and own nick.
You, you will stay blue and "Visiteur". But able to speak and share.
May be it is just a temporary way. Could we do better?
To enter iCity worlds, register and login.Then jump to the world "MixED".
Or…to enter from the MixED world, just click  its link ( the contact.htm).
Warning
: is_writable() [
function.is-writable
]: Unable to access /cache/php.err in
/mnt/129/sda/6/c/mixed3d/spip/wp-includes/wp-db.php
on line
500
Leave a Reply