nov 22 2008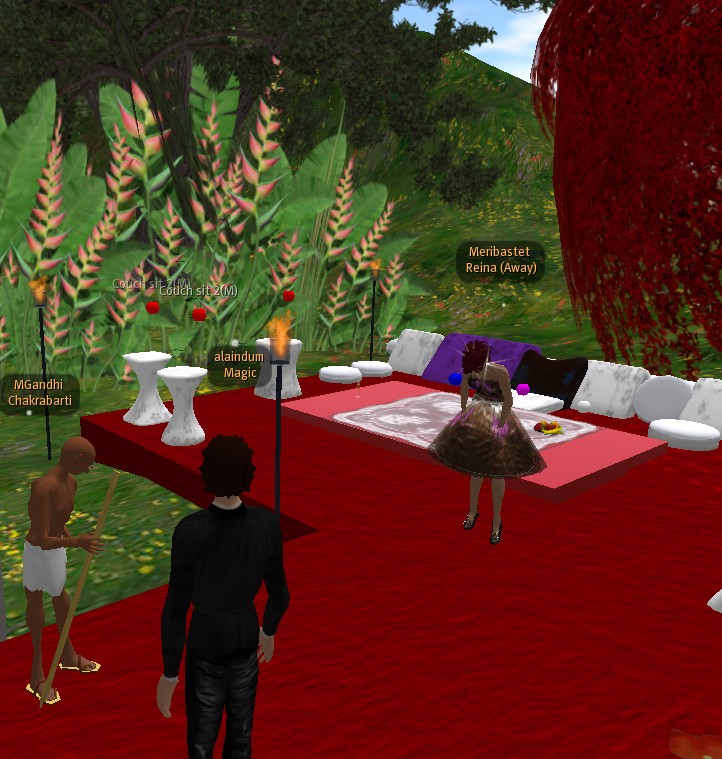 .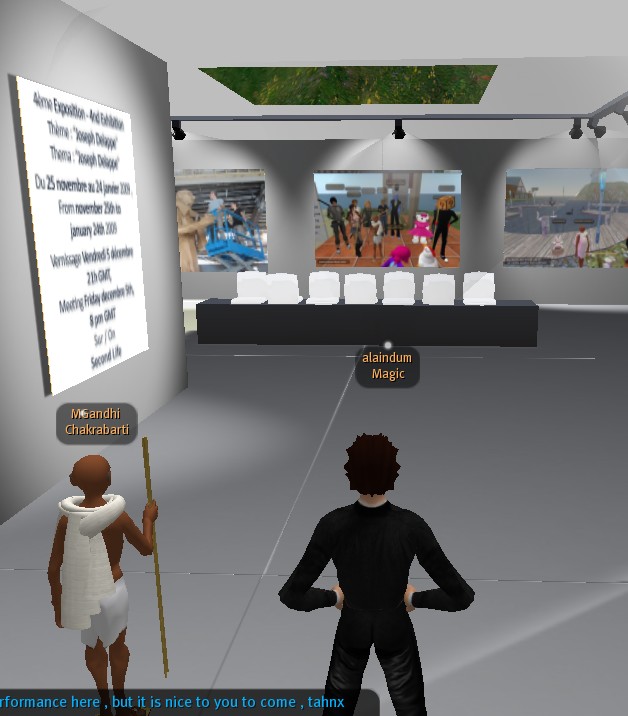 .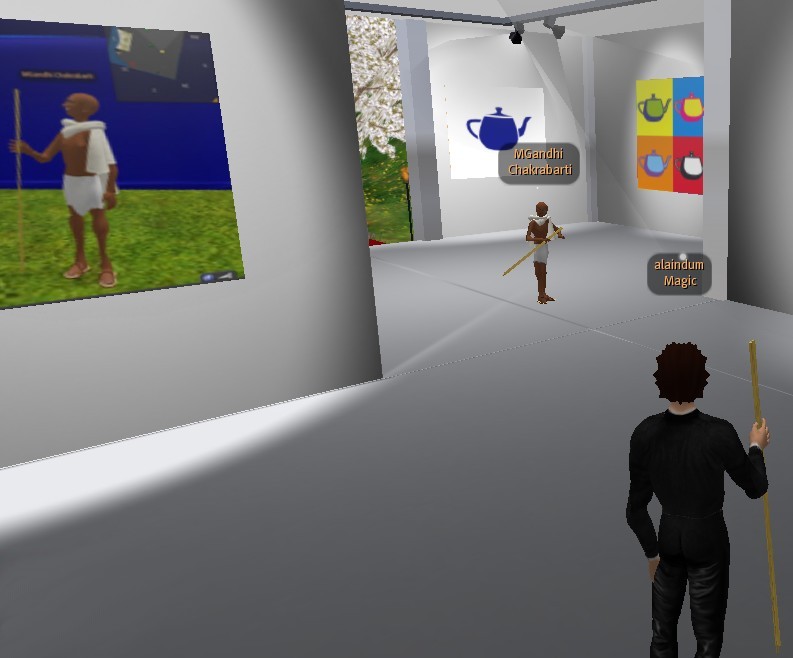 .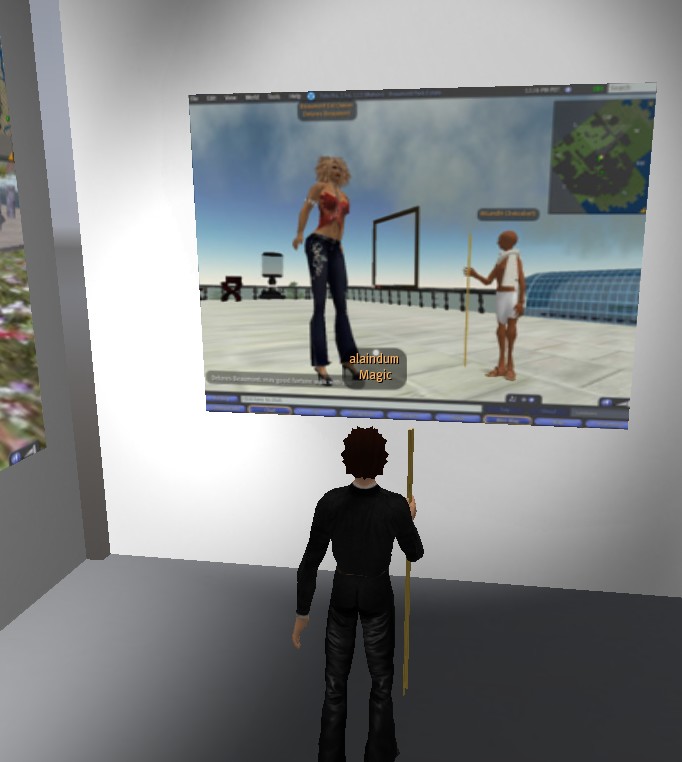 .
Personnaly , I ( Alain ) will have an exhibition with my
pupils , in june 2009 .
They worked about the thema "Travelling" and had to
take 2 sort of photos :
one simulating a travel ( but doing that from home ) ,
the second during a real travel .( school trip or family trip
)
We will exhibit some pictures in this castle near my school
( Chateau des Allymes )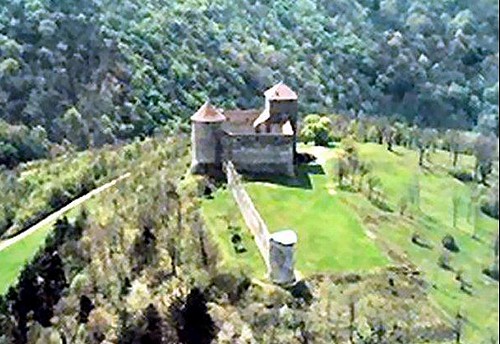 .
I will add one of this pîcs up there , with a short text
explaining my virtual meeting ,
I am so proud and happy to have my "Gandhi's Walking
Stick"

I will give it to the MixED team as a great souvenir of this
exhibition .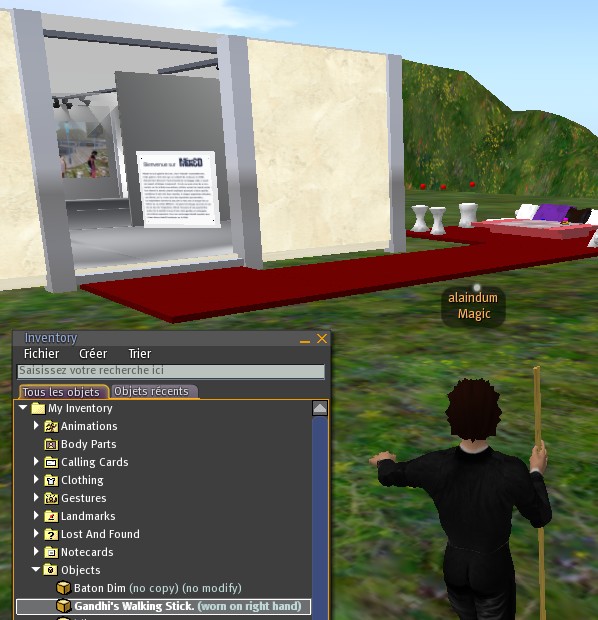 We had problems with the time zones to meet ,

but the most important is that friendly stuff on Web to let
know Joseph Delappe's art .
Thank you very much to him !
And to friends who helped us on Second Life .
Now the gallery is here ( thanx Dimento ! ) :
Antennaria, Mixed Experience, Hachimantai (159, 57, 802)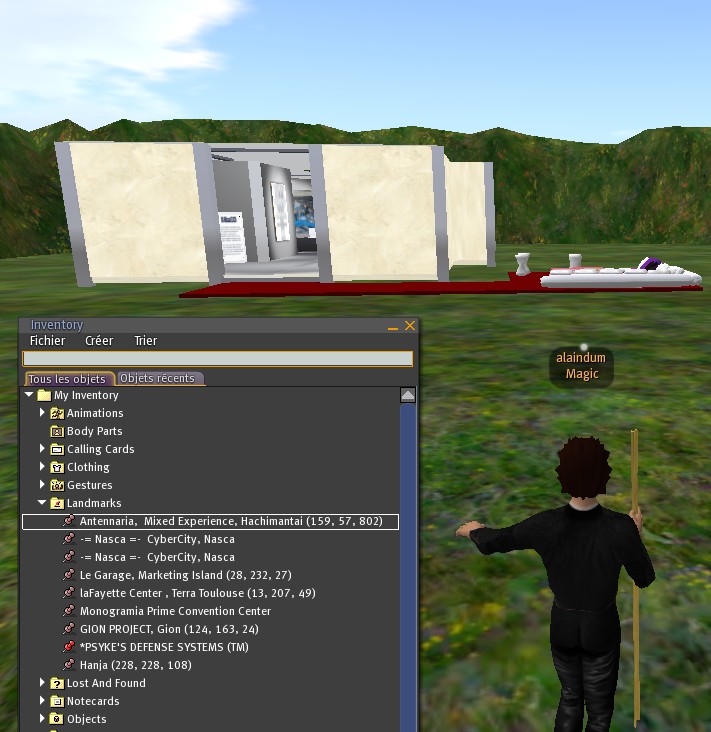 Warning
: is_writable() [
function.is-writable
]: Unable to access /cache/php.err in
/mnt/129/sda/6/c/mixed3d/spip/wp-includes/wp-db.php
on line
500
Leave a Reply