nov 25 2008
Comme nous exposions le travail de Joseph Delappe ,
certains d'entre nous ont découvert Second Life . D'autres
connaissaient plus ou moins .
Quoiqu'il en soit nous nous sommes bien ammusés à nous
rencontrer là , c'était la première fois que nous étions
ensemble sur ce lieu .
Le 28 novembre Peugeotfast / Berreto a ouvert sa video en
streaming et on a eu une sacrée soirée , merci Eric

http://www.ngtvstar.com/video-gallery.php?id=56
As we managed to showcase the work of Joseph Delappe ,
some of us discovered Second LIfe . Some others knew it more or
less .
Anyways we had a great fun to meet there , it was the first time
that all these friends were there together .
On november 28 Peugeotfast / Berreto opened his streaming and it
had been a funny party , thanx Eric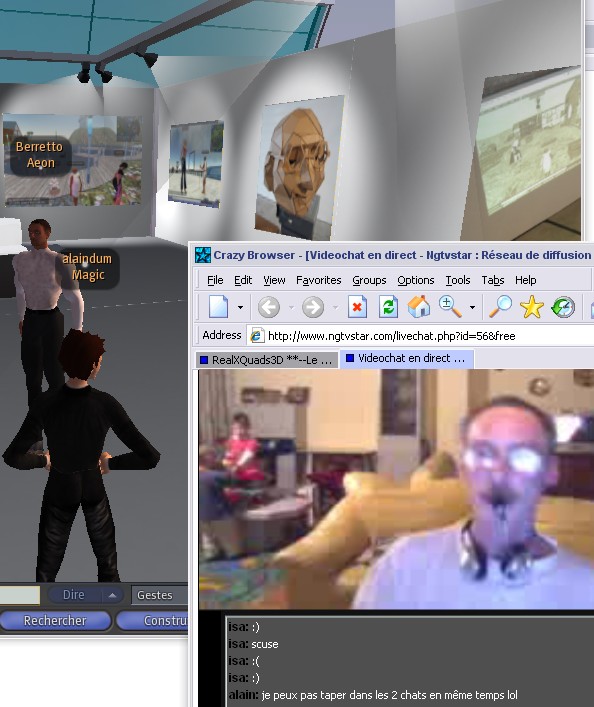 width="594″ height="707″>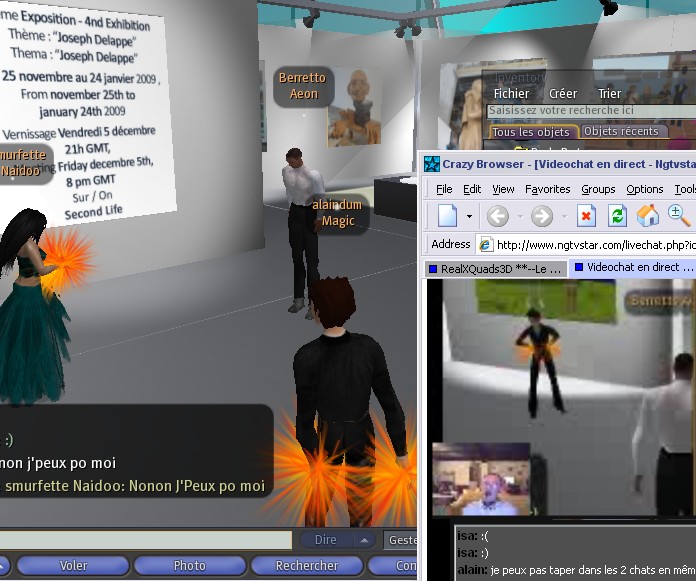 width="696″ height="581″>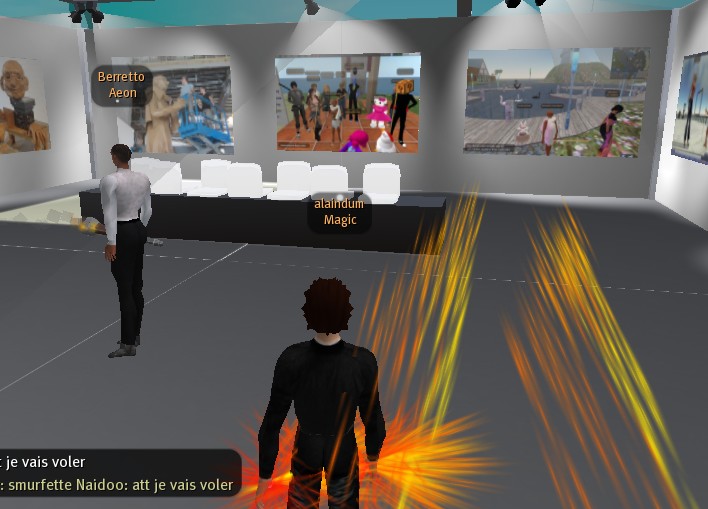 height="509″>
height="592″>
Parfois nous nous sommes rencontrés là , ou bien nous avons
visité , et ce fut toujours agréable

Cela ne nous a jamais fait perdre notre esprit critique au sujet
de Second Life .
From time to time we had some meetings there ,or visits , to test
things etc , and it was nice too :)>
By the way we still keep our criticism about Second Life .
Warning
: is_writable() [
function.is-writable
]: Unable to access /cache/php.err in
/mnt/129/sda/6/c/mixed3d/spip/wp-includes/wp-db.php
on line
500
Leave a Reply