you must have a folder , I named it "beach".
It contains first all you got from the first "7.wrl"
(the largest one ).

I renamed that "7.wrl"..."beach1.wrl" to not be confused with the other "7.wrl"..

so you first have that :





Then you put in that beach folder , the second "7.wrl" , the one witch is in the center of the beach stuff

so now you will have that :




It is funny to add the perso-croisiere you have in "alain" folder ,
so..... paste that folder ,
you will have that :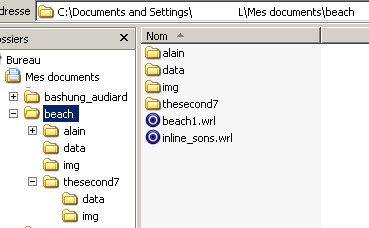 Something more to be added , the textures for the backround:
in "tex" folder to be pasted :




Now we must write the wrl witch will contains the stuff.
I named it :
forroee_withbck_and_ava.wrl
it must be at the root of the folder "beach" :





it is like that :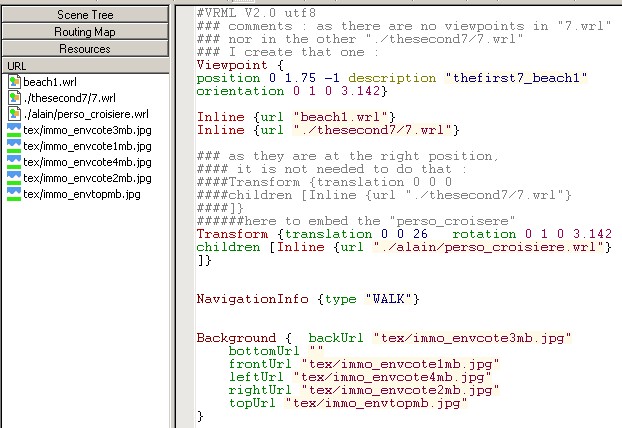 .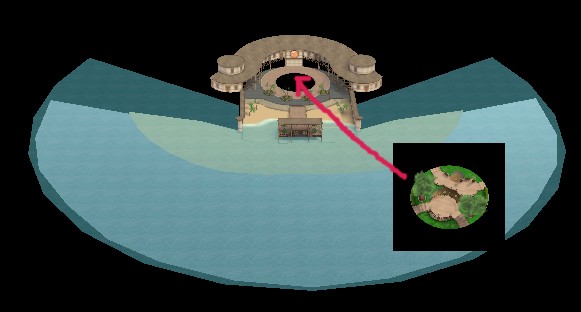 If I am wrong somewhere , correct it !!!